Crypto-Virus is another sophisticated form of ransomware designed to do what cyber criminals do best — steal your valuable data and hold it hostage until you pay up.
One particularly nasty form of this ransomware called Crypto-Locker occurred in 2013 and targeted computers running Microsoft Windows. In the case of this Crypto-Virus, cyber criminals were able to dupe unsuspecting users by planting the malware in email attachments designed to look like invoices. Here's an example of an email designed to trick a user: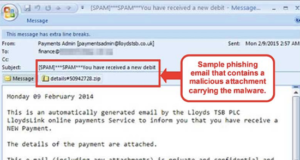 When users would open the attachment, the malware would then encrypt their data and display a cryptic message offering to decrypt the data if a payment is made by a stated deadline. In most case, the message would also threaten to delete the data if the deadline were to pass.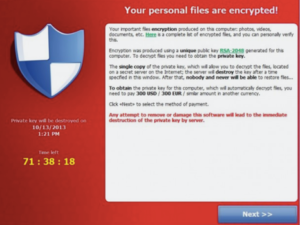 While the Crypto-Locker attack was eventually thwarted, the ransomware ended up costing companies millions and millions of dollars.  And it continues to cost companies more and more.
The Current State of Crypto Virus
Crypto-viruses continue to plague unsuspecting users throughout the digital world — even those with the firewall and antivirus programs. The success of Crypto-Locker spawned a number of unrelated and similarly named ransomware attacks working in essentially the same way.
Recent versions of Crypto-Virus include the following:
But Crypto-Virus attacks remain on the rise — the U.S. government estimates there are as much as 4,000 attacks that occur each day and more than $1 billion in ransom paid each year.
How to Protect Yourself from Crypto-Virus
Firewalls and antivirus programs are great — until they cyber criminals find a way around them. The only way to truly protect yourself from a ransomware attack is to couple the latest technologies with the best practices from tried and true IT security experts like North Shore Data Services.
 Our IT experts can help educate you and your employees on how to recognize and avoid Crypto-Virus attacks. Contact us today by calling 978-988-0201 or by opening a ticket with our help desk at www.ns-data.com.